Kategorie: Uncategorised
Geschrieben von

Super User

Zugriffe: 19945
Charrette 2016

Charrette Book 2016



The Future of Sustainable Food Business



Download the full report on the Summer University 2016: Charrette Book

Objectives

During the two weeks in Emmendingen the students were introduced to a human ecological framework around food systems.

Concepts of sustainable food, food security, and meals were explored with respect to meeting ecological, health, social andcultural criteria. They were exposed to relevant subject matter, theoretical concepts and research methodologies in a Real World Lab.

Method

Practical learning took place within a transdisciplinary group project with the goal of designing a sustainable food map for the town and the region.The group work is meant to familiarise students with the practice of the businesses on the one hand and introduce them to a collective workshop environment.

The Real World Lab takes the form of a Charrette, i.e., a workshop open to the public, giving the cooperating businesses and interested citizens the opportunity to become involved in the study process. As work progresses the student groups showed interim results and gave a final presentation.

Methods where used:

-Project experiential learning

-Visual representation

-Real world Lab

-Collective workshops

Experienced faculty members from both DGH and COA worked with the

students to guide their learning, while respecting Individual interests and creativity and encouraging students to self‐organize.

Action

During the first phase of the program we visited a wide range of local sustainable food enterprises related to food production, food marketing and trade, food consumption including meal preparation, and food waste. Students chose the partners that awoke their interest and formed three working groups.

Each group consisted of two to three students who for their project decided on a self‐chosen problem to investigate together with one of the cooperation partners in Emmendingen.

Each group also analysed the current cultural conditions of this actor in Emmendingen and proposed improvements in terms of greater food and meal security and sustainability.


These results are presented on the following up pages.
Students 2016

Zharina Nikko Tomas Casil, Philippines

I am Zharina Nikko Tomas Casil, 17 years old, from a small agricultural province in Region II, Philippines. I am currently studying the International Baccalaureate Program at the United World College Maastricht in the Netherlands. I have been an active student in different fields but one of the major ones that interests me most is Environmental Science. So far, I have been involved in a lot of environmental action groups, like Youth for Environmental Science Organization and Philippine Society of Youth Science Club in my former high school in the Philippines.

I believe that sustainable development, environmental issues, and their solutions are essential discussions for the youth and for the future. The Summer University, "The Future of Sustainable Food Business" has been a great opportunity for me to learn more about food systems and sustainability concepts that I wish use to impart my country in the near future.
Bernadette Kiesel, Germany

I am 27 years old and am studying in the master's program "Organic Agriculture" at the University of Kassel. I attended the Summer University on "The Future of Sustainable Food Business" as I have a long-standing interest and passion for food and all related aspects such as nutrition, food sourcing and processing. My previous apprenticeship at a German manufacturer of certified organic food and my work for a distributor in the Australian organic industry as well as time spent WWOOFing (world-wide opportunities on organic farms) helped me to already learn some benefits of sustainable food business.

The insights I have gained during the excursions, lectures, and the project work in this Summer University have opened up abundant new perspectives on sustainable development. Within the group work, I learned a lot about the importance of bees and their endangered status. I worked with Milena, Nikko, and the beekeeper, Mr. Körner, on the possibilities of urban beekeeping at the industrial site of Wehrle Werk AG in Emmendingen. We analyzed which bee-friendly plants would be needed to transform the concerned area into a "beeyard" and turn its shabby look into a pretty sight. I am grateful for the enlightening inputs and moreover for getting to know all the other participating students from around the world.






Milan Loose, Germany

My name is Milan Loose and I am a 23-year-old student of Philosophy, Politics and Economics with a passion for thinking about how the human mind is made up and how people with sustainable businesses ideas can be helped with finding financial resources. The reason for me to choose this broad field of studies was to combine different areas of interest and find an inspiring group of engaged students at the University of Witten/Herdecke. Alongside my studies I have supported student initiatives, set sustainability on the university's agenda and love doing sports.
Ana-Zoë Nebelung, Germany

I am Ana-Zoe Nebelung (21) from Germany. After graduating from the Waldorf School Freiburg Wiehre two years ago I did one year of volunteer service in Colombia. This September I will begin studying architecture at Alanus Hochschule near Bonn, where I will explore my interests in ecological and sustainable architecture. I was motivated to apply for the Summer University in Emmendingen because of my interest in sustainability in every sense and out of a desire to expand my knowledge on this topic.






Annalisa Torgbi, Ghana

I am Annalisa Torgbi and am 24 years old. I come from Ghana where I obtained a B.Sc. in Nutrition and Food Science and am currently studying an M.A. in International Food Business and Consumer Studies, a joint program between Kassel University and Fulda University of Applied Sciences. Coming from a country that still faces issues with sustainable food businesses, I am very concerned with the effect this has on our food systems in the future. Even though sustainability has become more of a common word used by most food business, I am interested in new ways to fully integrate sustainability in a food business and to apply this concept in my home country.
Milena Simić, Serbia

My name is Milena Simić. I am 17 years old and come from Niš, Serbia. I am about to start the last year of secondary school. After graduating, I am planning to begin my studies in physics or biophysics. I regularly attend biology seminars at Petnica Science Center where I did a project connected to microbial fuel cells with bio-cathodes earlier this summer. I am curious and want to know a bit of everything, therefore I have a lot of extracurricular activities – dance, English and German classes, volunteering at Writing Center Niš and Niš Greeters Service.

I applied for this program because I wanted to find out more about human ecology and sustainable food business. I believe that the world is like a mosaic – thousands of small pieces make the whole picture. Human ecology unites all those pieces – different scientific fields, and helps us understand our environment. What I learned this summer is how important it is to think in cycles, not linearly; because one thing never does just one thing, it causes dozens of different effects. I am glad that we were introduced to the concept of the abundance cycle, which has been really helpful in analyzing businesses. Also, being involved in the project about bees helped me understand that we must BEE aware of the Colony Collapse Disorder and realize their importance.
Paula Timmel, Germany

My name is Paula Timmel and I'm 17 years old. I applied to the Summer University because of my deep interest in sustainability and food production. Currently, I'm attending a boarding school Internatschule Schloss Torgelow in Mecklenburg Western Pomerania (North Germany). I plan to graduate in 2017.

I gained interest in this field of study, mostly because I grew up with organic food and an appreciation of it. But unfortunately I quickly noticed that people around me aren't really informed about the sources of their food, nor do they convey interest about the working conditions or environmental destruction that come along with conventional food production. With my participation in the program I hoped to gain skills on how to inform people in my environment about the importance of a change in agriculture and food manufacturing and how to convince them to take an active part in it.
Dorothea Kretzschmar

I am Dorothea Kretzschmar and I am 21 years old. I grew up in Freiburg where I attended the Waldorf School and graduated in 2014. After graduation I volunteered in Argentina for one year at a home for people with special needs. In October 2015, I began studying architecture in the RWTH University in Aachen, but later realised that I did not only want to focus on architecture, but also on the interdisciplinary area of  environmental studies. This interest was  strengthened as a result of the environmental issues and problems I encountered with the Waldorf School.

To further build on my expertise and interests in this field, I applied to the Leuphana University in Lüneburg for Environmental Studies and was recently accepted. This same interest is the reason I chose to attend the Summer University. Although I was grew up in Freiburg, I didn't know anything about Emmendingen and I am really grateful to have the chance to learn more about the region where I live.
Landry Bertrand Bamouni

My name is Landry Bertrand Bamouni. I am 18 years old and currently a student at Li Po Chun United World College in Hong Kong. I applied to the Summer University because the notion of sustainable food business was completely new for me. I love nature and eating organic food, and have been active in volunteering in a reserve in Hong Kong. Also, since my childhood, my parents taught me different methods of farming. I come from Burkina Faso, a west African country where 80% of the population are farmers. Yet, there are still people without any food. In contrast to Burkina Faso, Hong Kong is a rich place where food is often wasted. However, I think that has a relation with the food business including food production, food marketing and trade, food consumption. I have been lucky to visit and work a mindful organic farm in Thailand for a week, where I learned about the benefits of organic agriculture for our environment and our well-being.

In Emmendingen, we have had a friendly atmosphere and I got to know new people. Through the Summer University I have gained immense knowledge about human ecology from inspiring professors. And for sure this has a huge impact on life and the way of thinking. During these two weeks, I have worked with Monte Ziego, a cheese making factory in Teningen near Emmendingen. They aim to expand their factory so they need more goat's milk suppliers. Our project was to find new strategies to get more goat farmers.
David Steinwender, Austria

I am currently studying two master's programs at the University of Graz (Austria): "Environmental System Sciences – Area of Concentration: Geography," and "Sustainable Urban and Regional Development". I've a big interest in regional food supply systems and how such initiatives can be implemented. I helped build up several community gardens in my home town and have still been part of the Campus Garden at our university. Furthermore, I am part of a community supported agriculture program and I am politically engaged in a few civic-society organizations considering the commons and food sovereignty. I also co-founded the Transition Town Group in Graz.

The Summer University was a very enriching experience for me, because both food business related issues and an in-depth look into human ecology were new to me. I enjoyed learning about new methods and approaches to analyze companies and eventually working with the goat cheese producer, Monte Ziego. My group worked to find new strategies to find more goat farmers willing to supply Monte Ziego. My experiences in spatial analysis derived from my studies were useful to provide some options for the optimization of the milk pick-up route, in other words: to reduce kilometers to save cost and reduce environmental impact.
Swadeepa Bohara, Nepal

My name is Swadeepa Bohara and I am a student from Nepal. I recently completed her Master's in Public Administration from Seton Hall University, New Jersey. I am interested in understanding how small food businesses and agricultural practices survive in the face of larger competitive market forces and in exploring other related topics through the lens of sustainability. I am currently working as a Daayitwa Public Service Fellow at the Ministry of Finance in Nepal and am researching innovative economic policies to accelerate growth of Small and Medium Enterprises in Nepal.
Henriette Kyntschl, Germany

My name is Henriette Kyntschl and I am 21 years old. I began studying land-use and conservation in Germany in 2014. I collected my first impressions of organic agriculture in my volunteer year after high school, where I volunteered on a biodynamic farm in the northern part of Germany. Later, I conducted an internship in Peru and then began to study at university. At my university I am also focused on sustainability topics like organic agriculture, nature protection, and biodiversity. Furthermore, I am very dedicated to and enthusiastic about all topics of the natural environment and agriculture.

I spend my free time with topic-related activities as well. I am a member of the group "nature-friends" in Germany, where we discuss environmental topics, organize workshops and arrange environmental education projects for children. I also took part in the student initiative "Campus-Gardener", which deals with urban gardening and also creates gardening projects on our university campus. At the Summer University I worked with Monte Ziego and learned a lot about goat farming and alternative milk production.
Bayu Ahmad, Indonesia

My name is Bayu Ahmad and I am from Bekasi, Indonesia – half an hour away from the capital city, Jakarta. I am an 18 year-old student at UWC Robert Bosch College in Freiburg, Germany. This school has a special focus on sustainability, which matches my interest. I have been interested in sustainability since my childhood, especially growing up surrounded with environmental issues. This interest is one of the reason I am attending this summer university, to explore more how to integrate sustainability and enterprise, especially in the area of food systems.

This is not only an interest that I have had since childhood, but is also a dream. It has been my childhood dream to have a vast land where I can integrate agriculture and nature conservation in order to contribute something tangible to the environment. This is one of the reasons I was interested in working with Querbeet Demeterhof for our group project. It is also more than just a farm; it has its own philosophy, which I found fascinating and have learned a lot from. During this course, I also had the chance to visit many interesting projects that I see as a potential project to exist in Indonesia as well.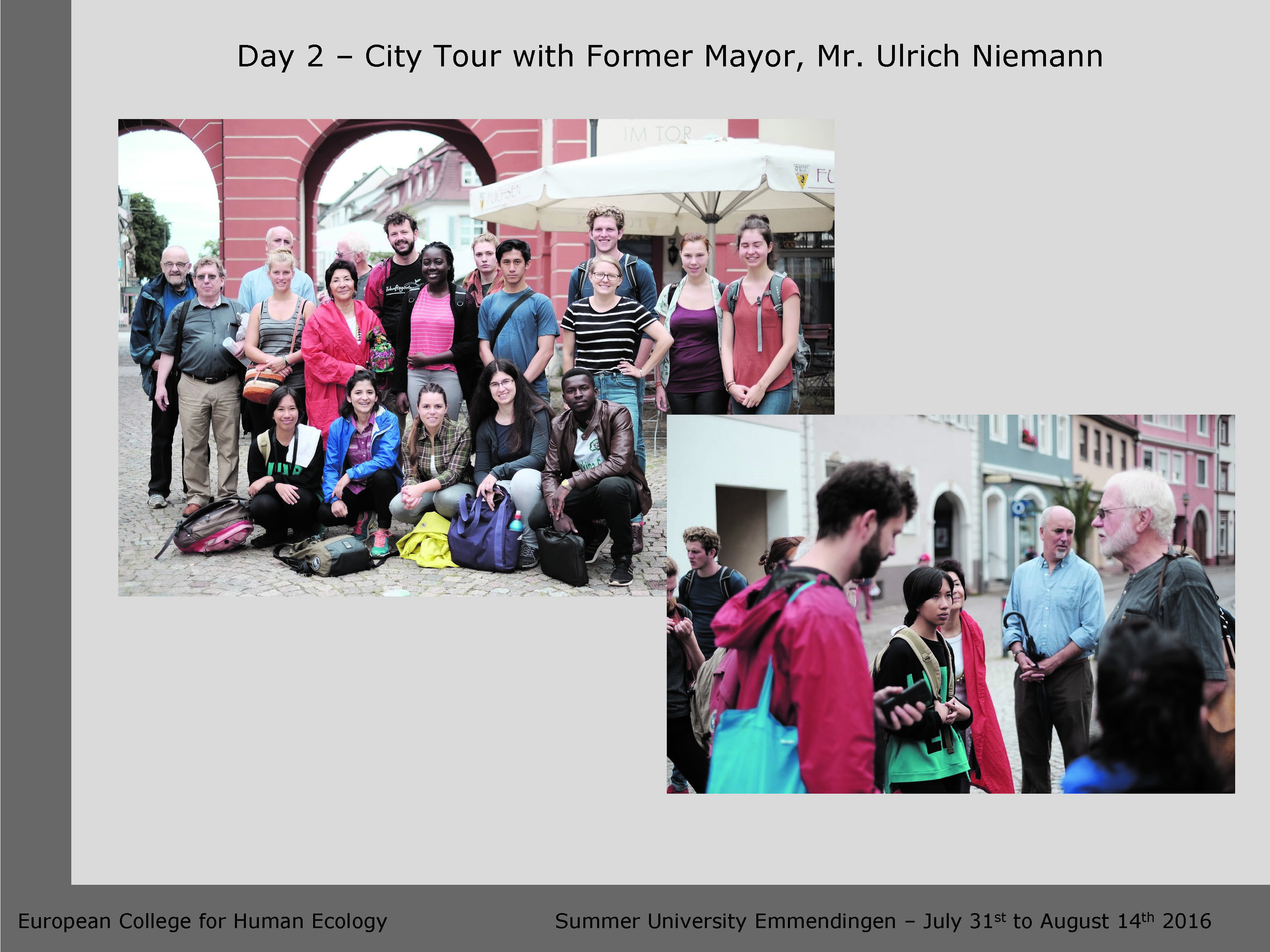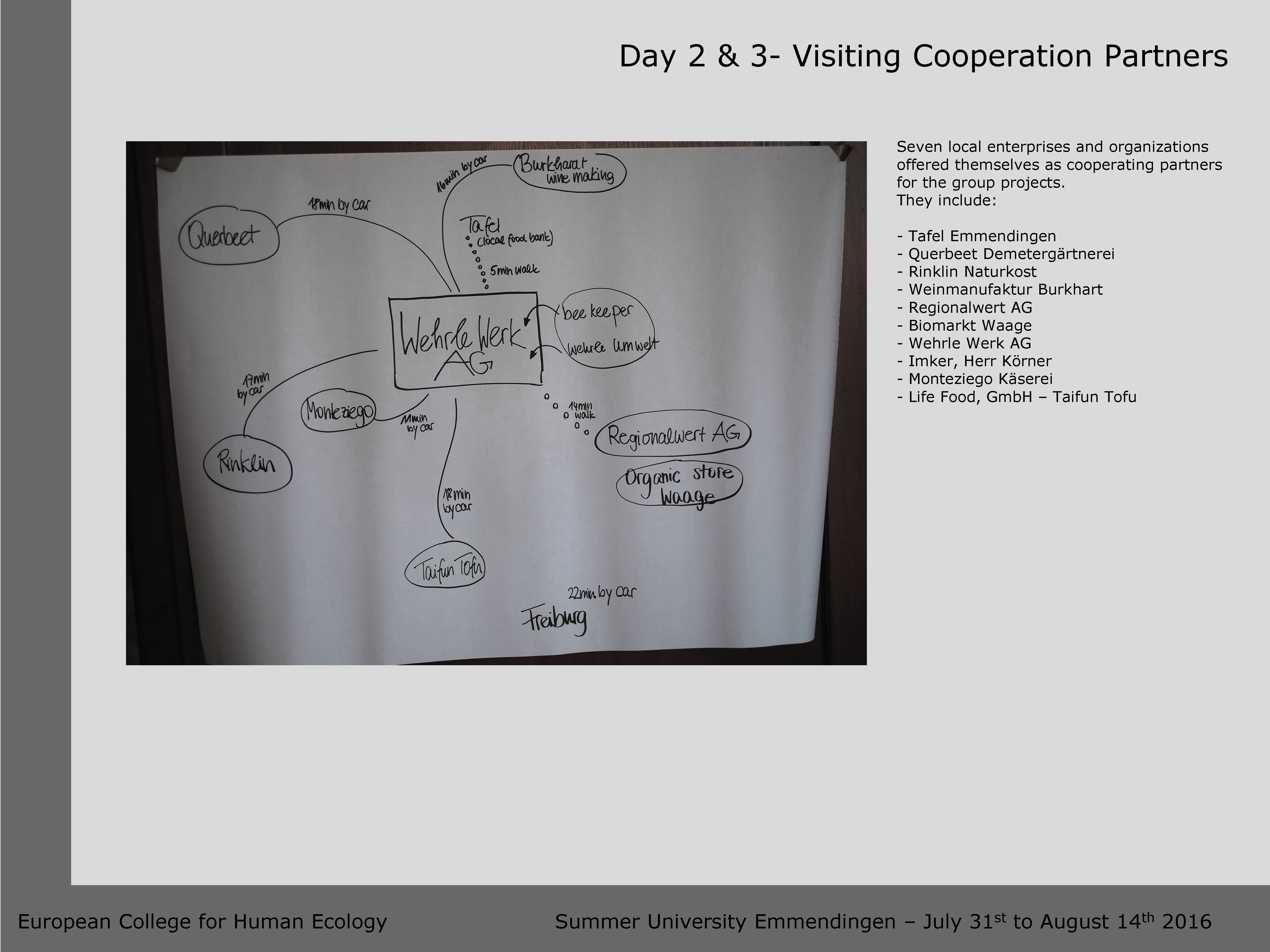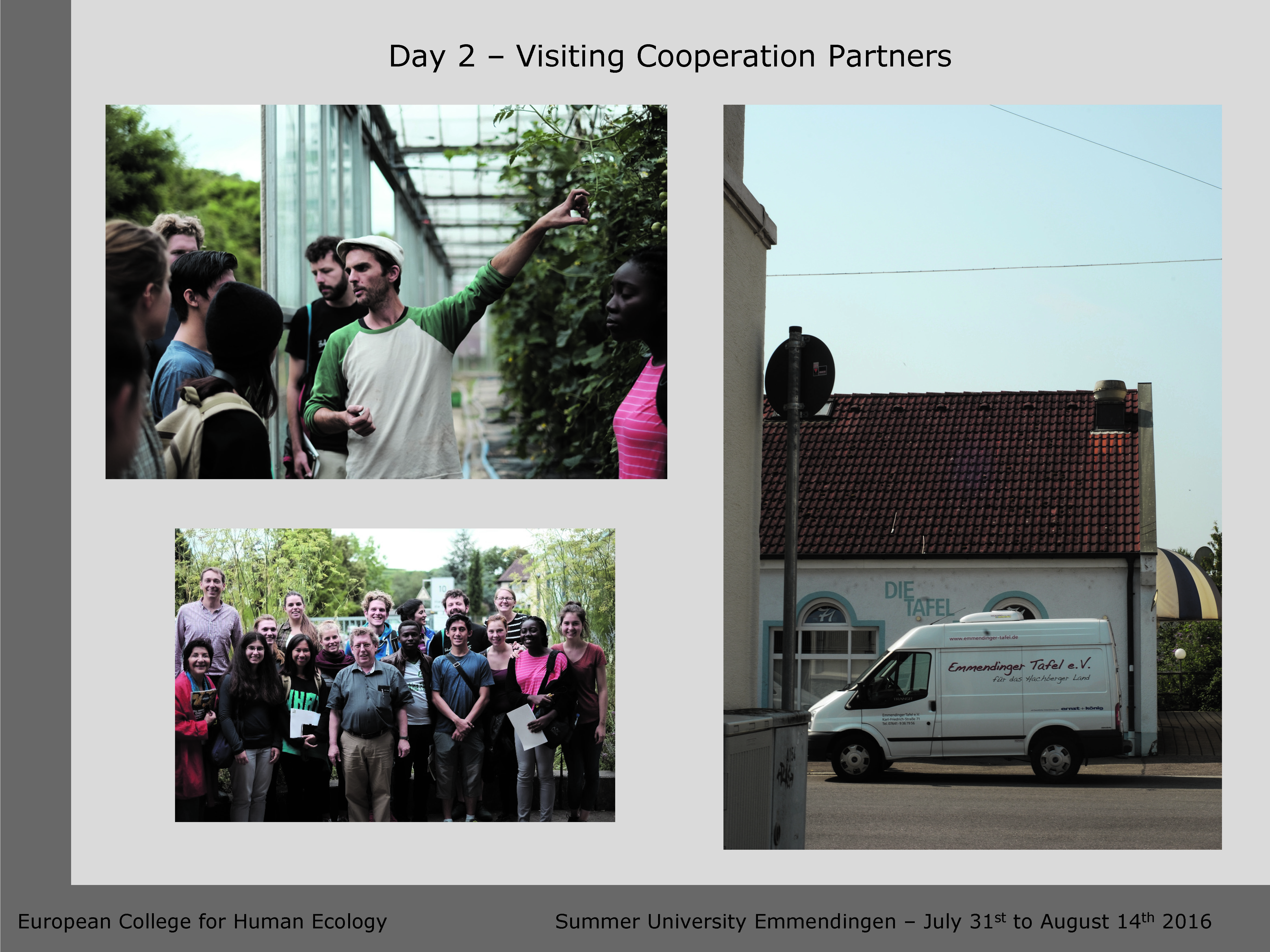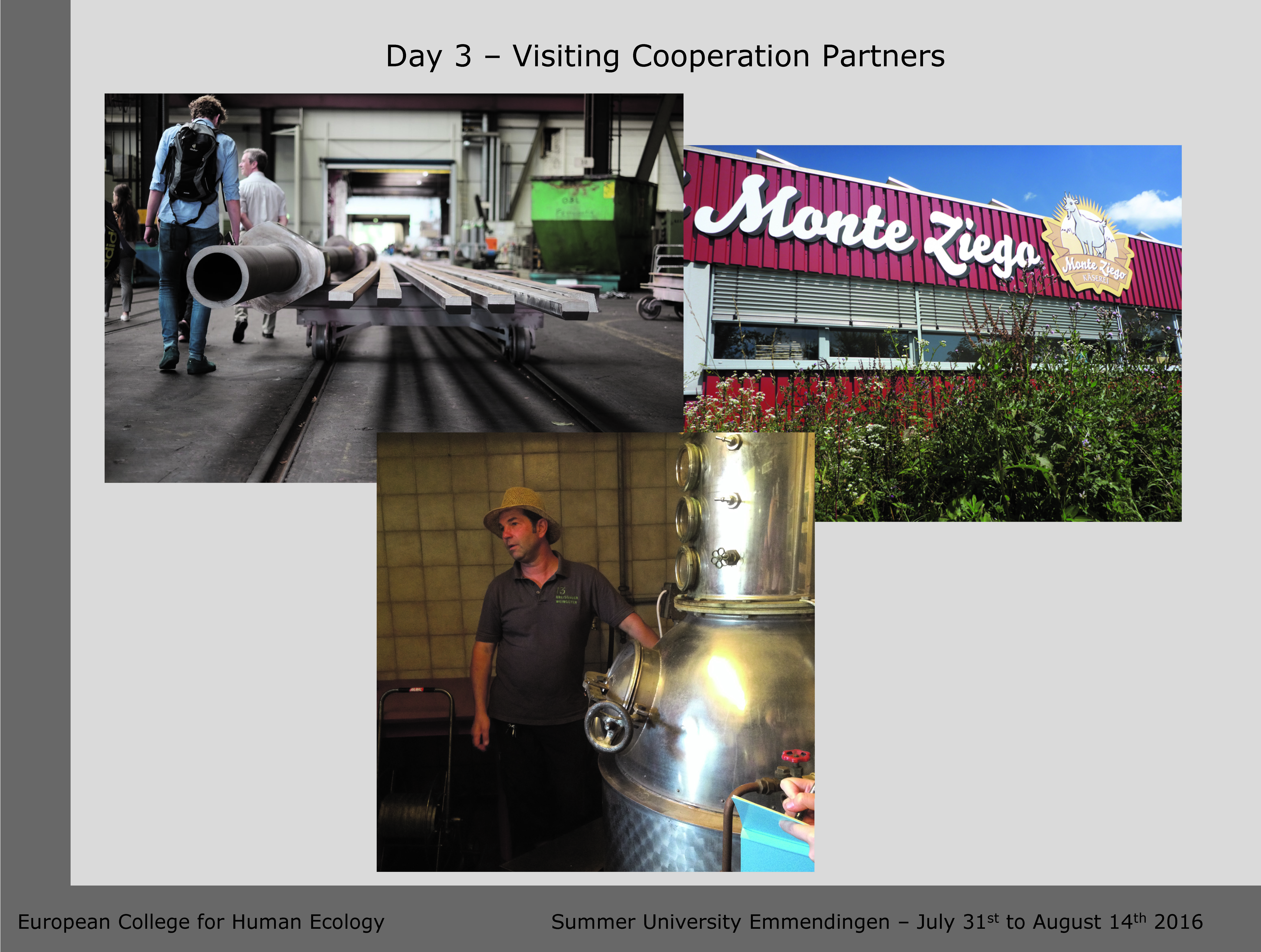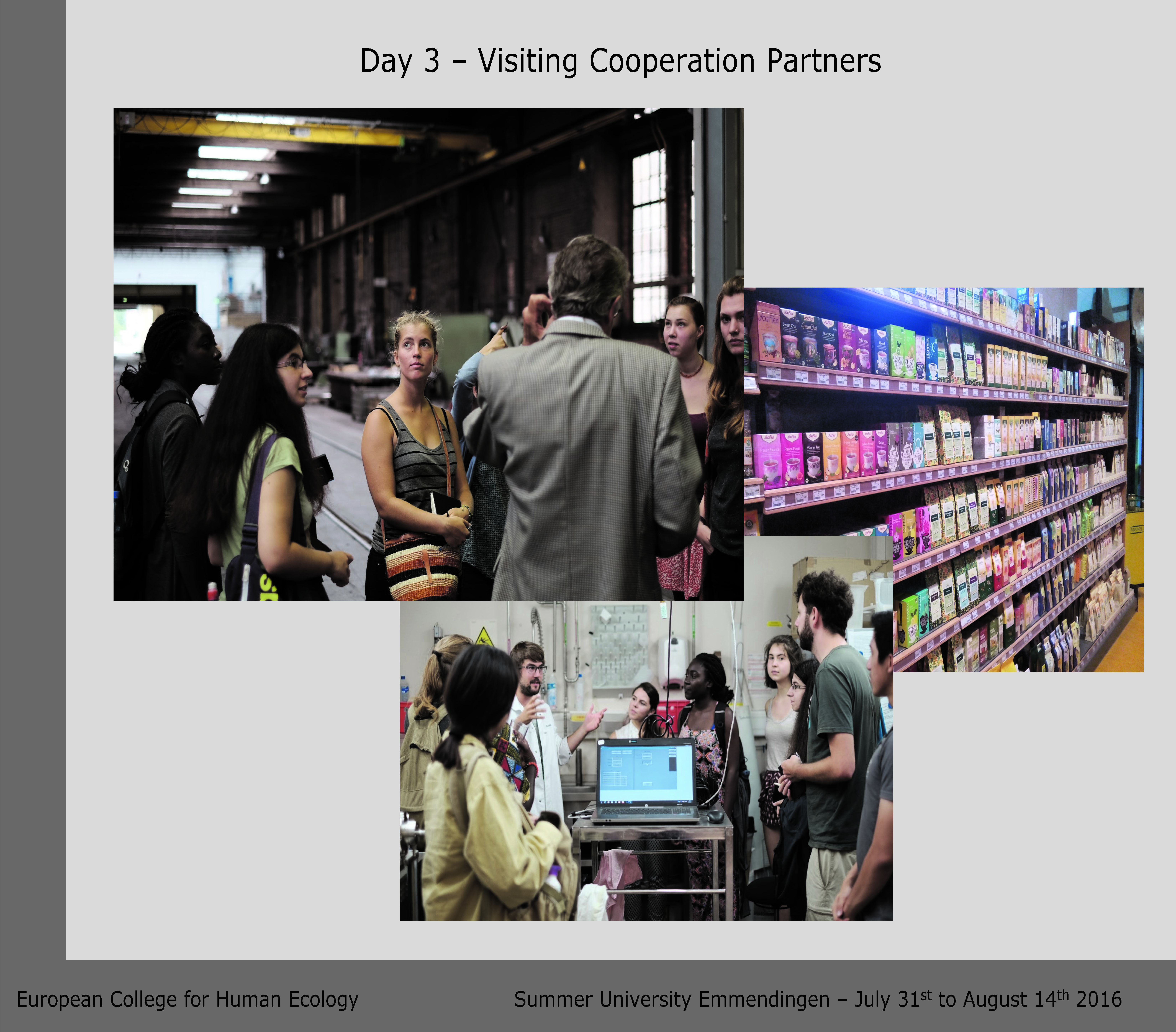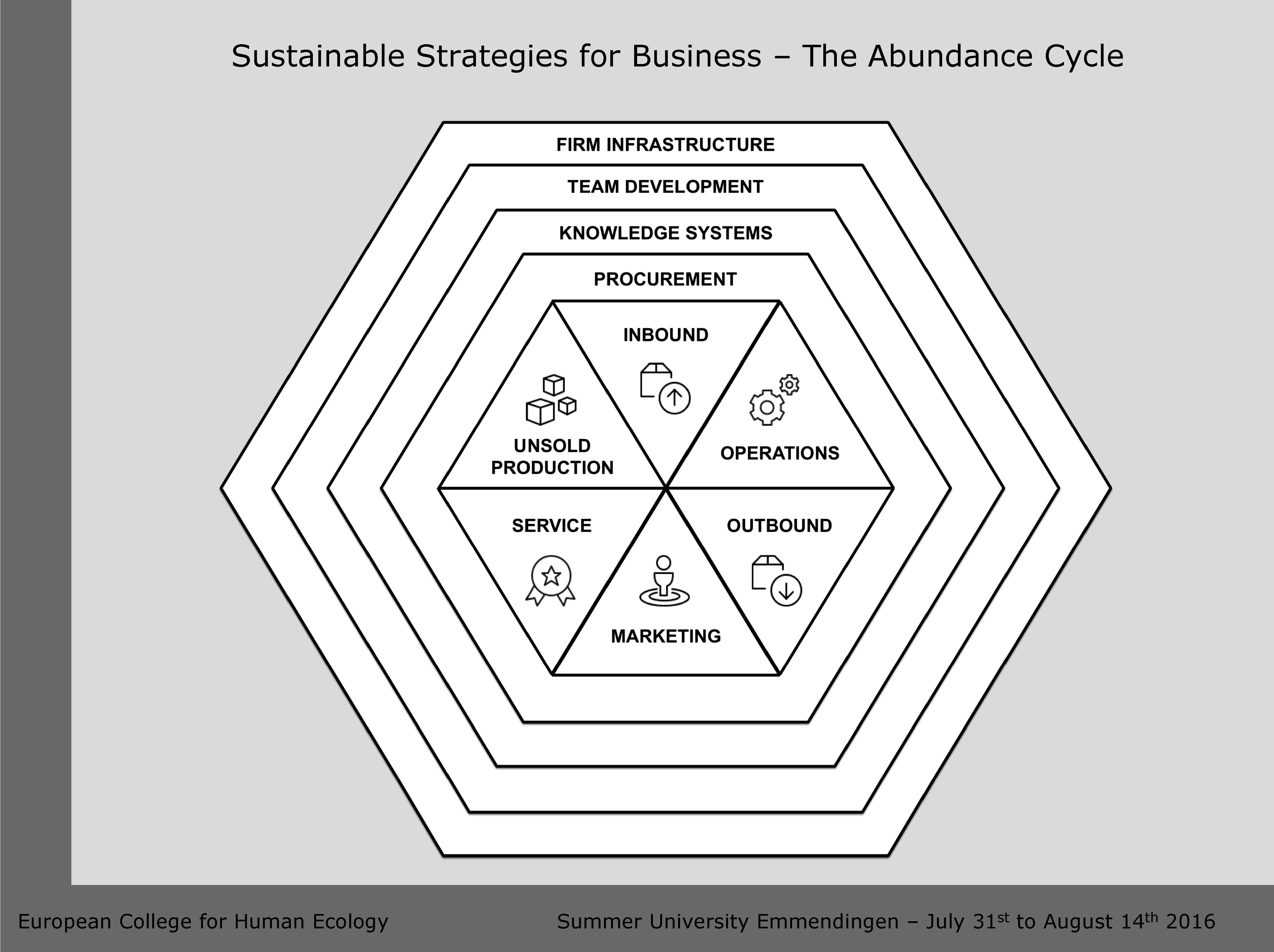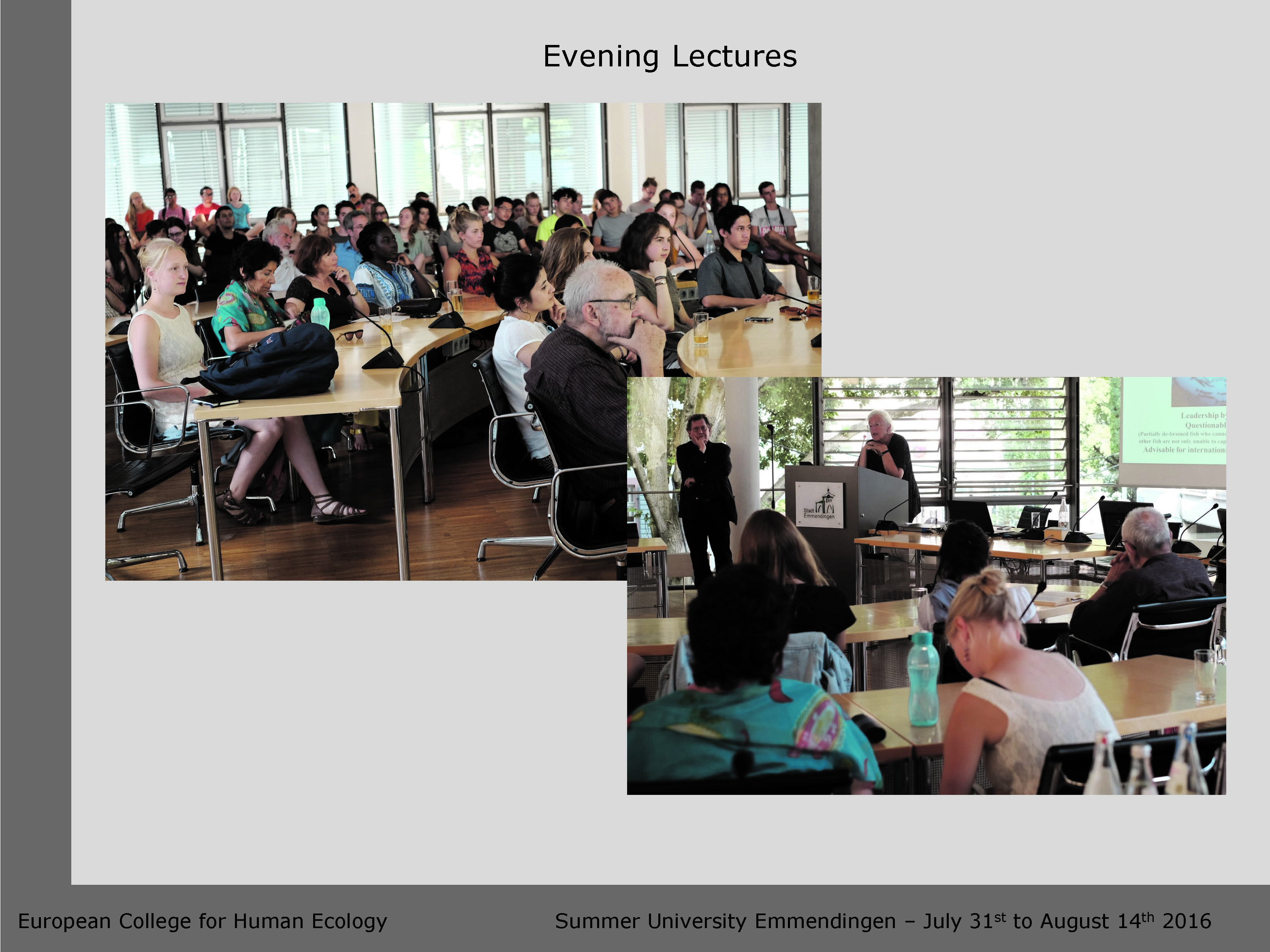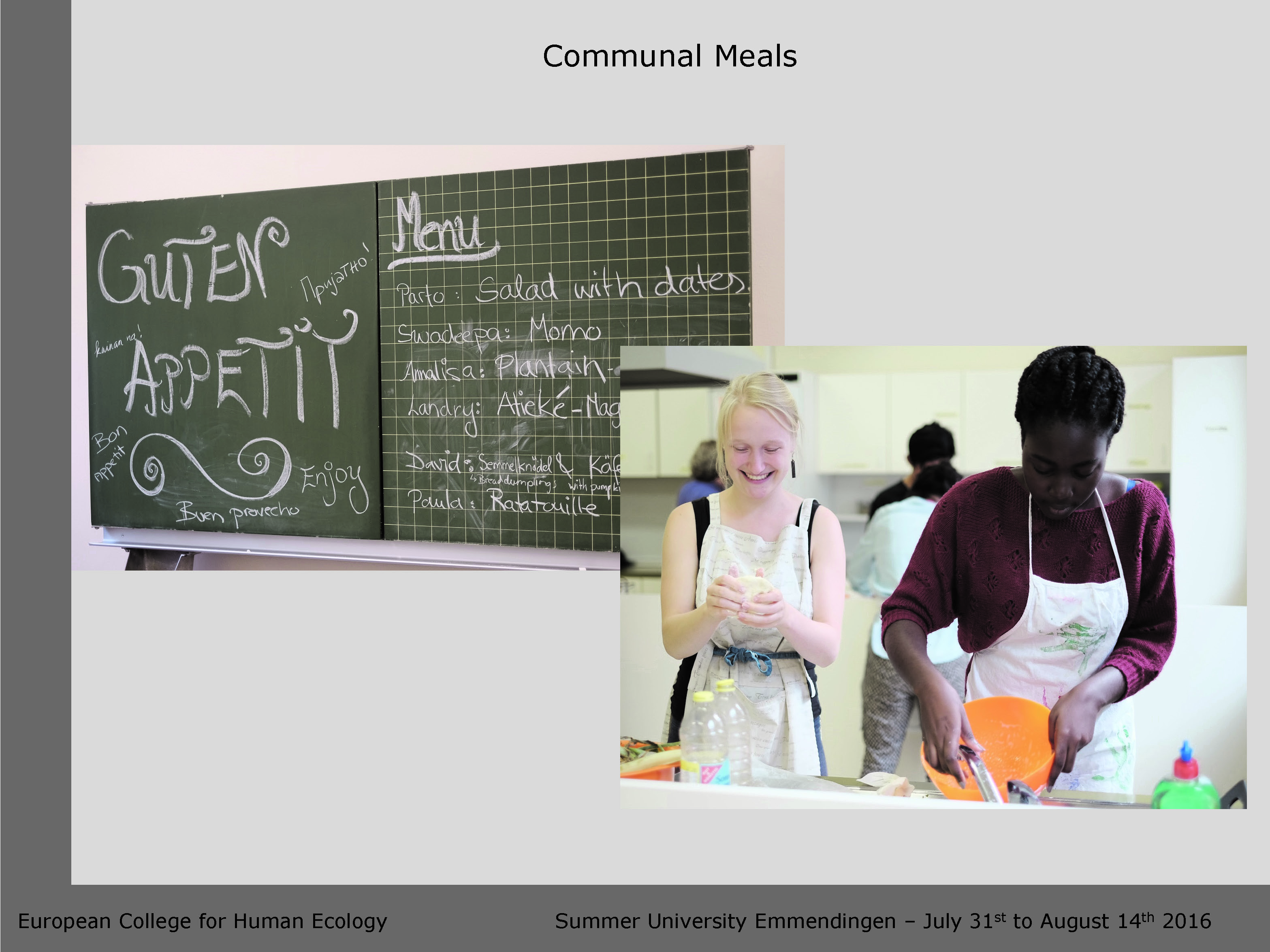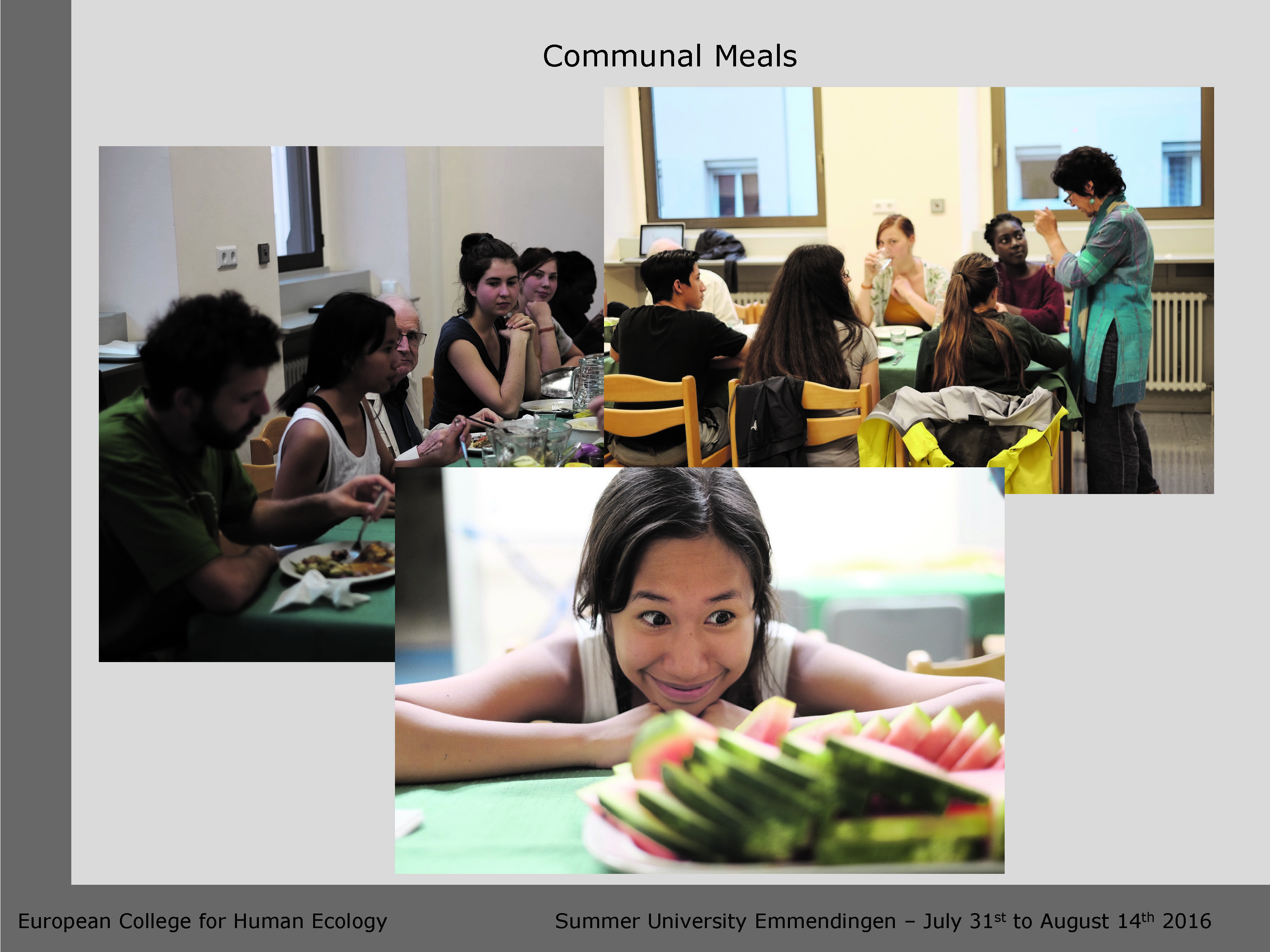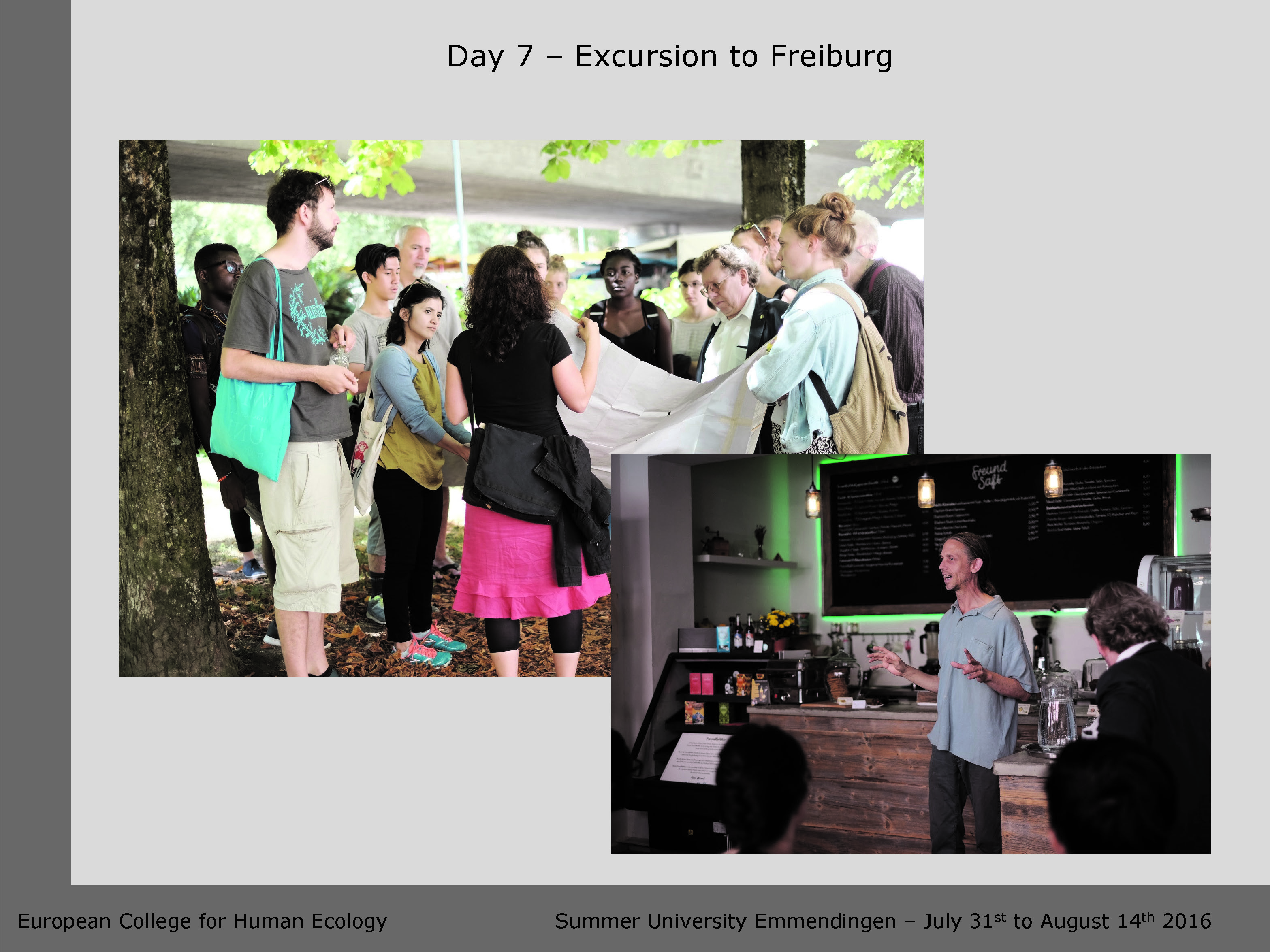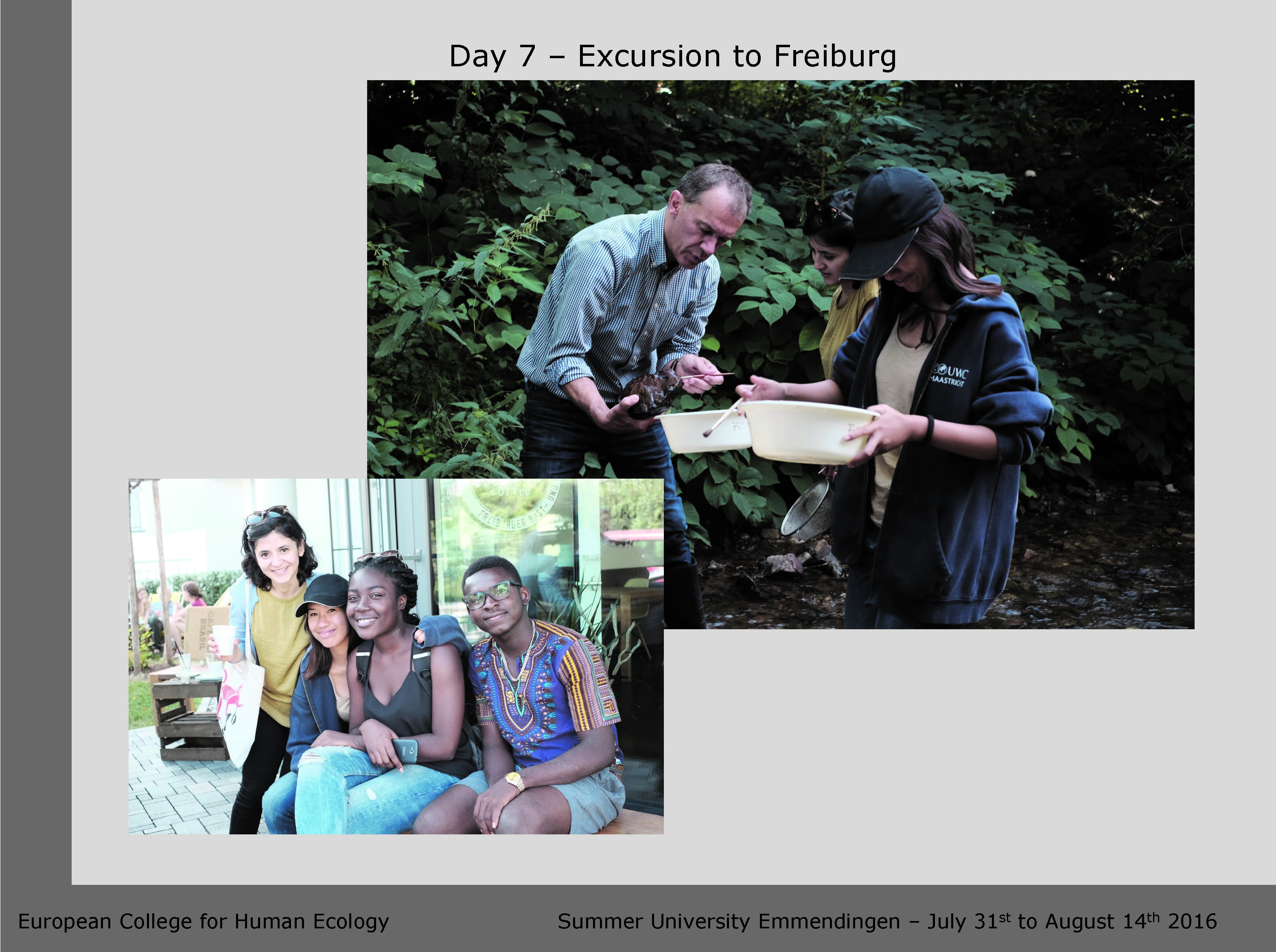 Summer University Emmendingen
Group Projects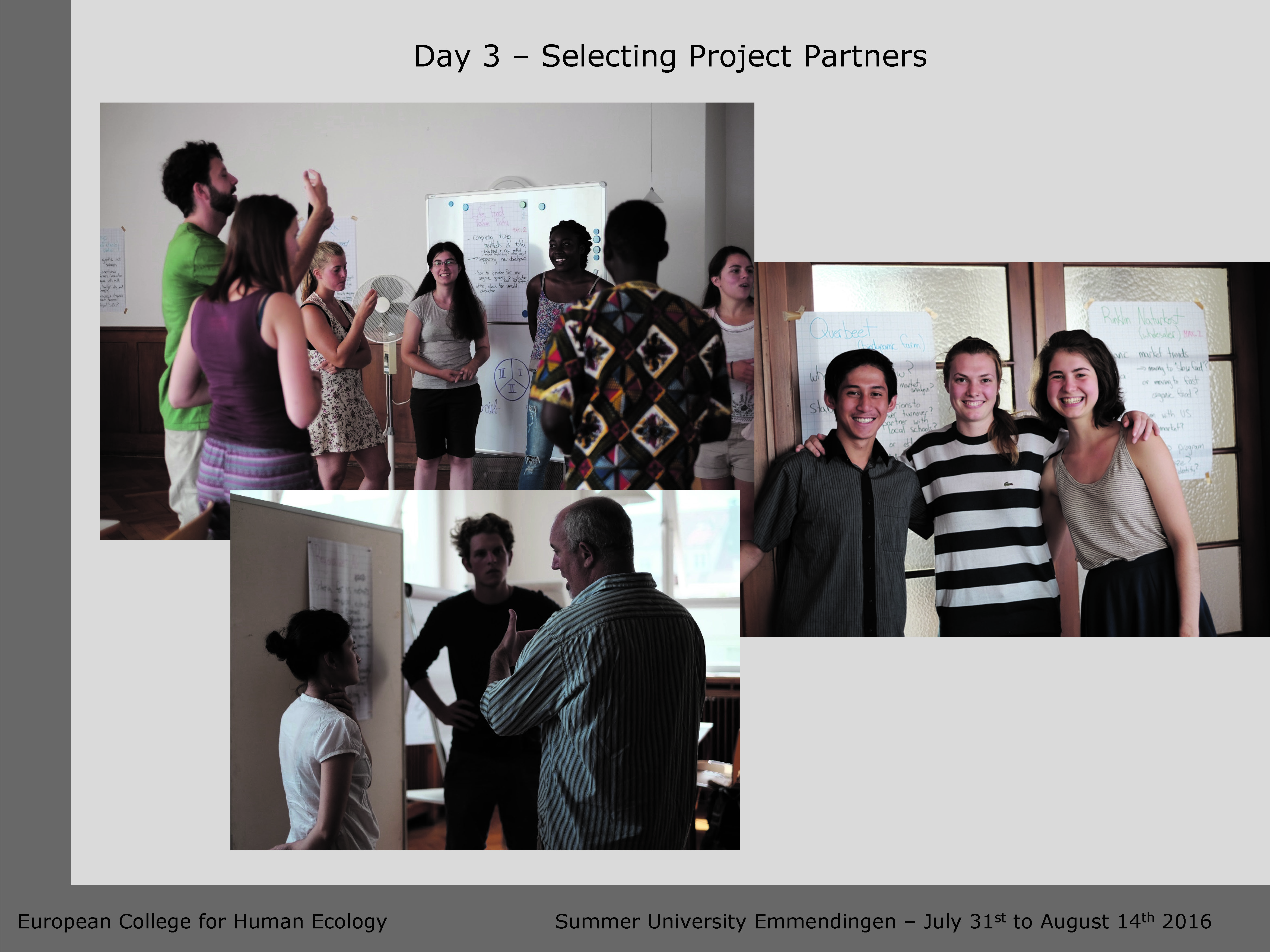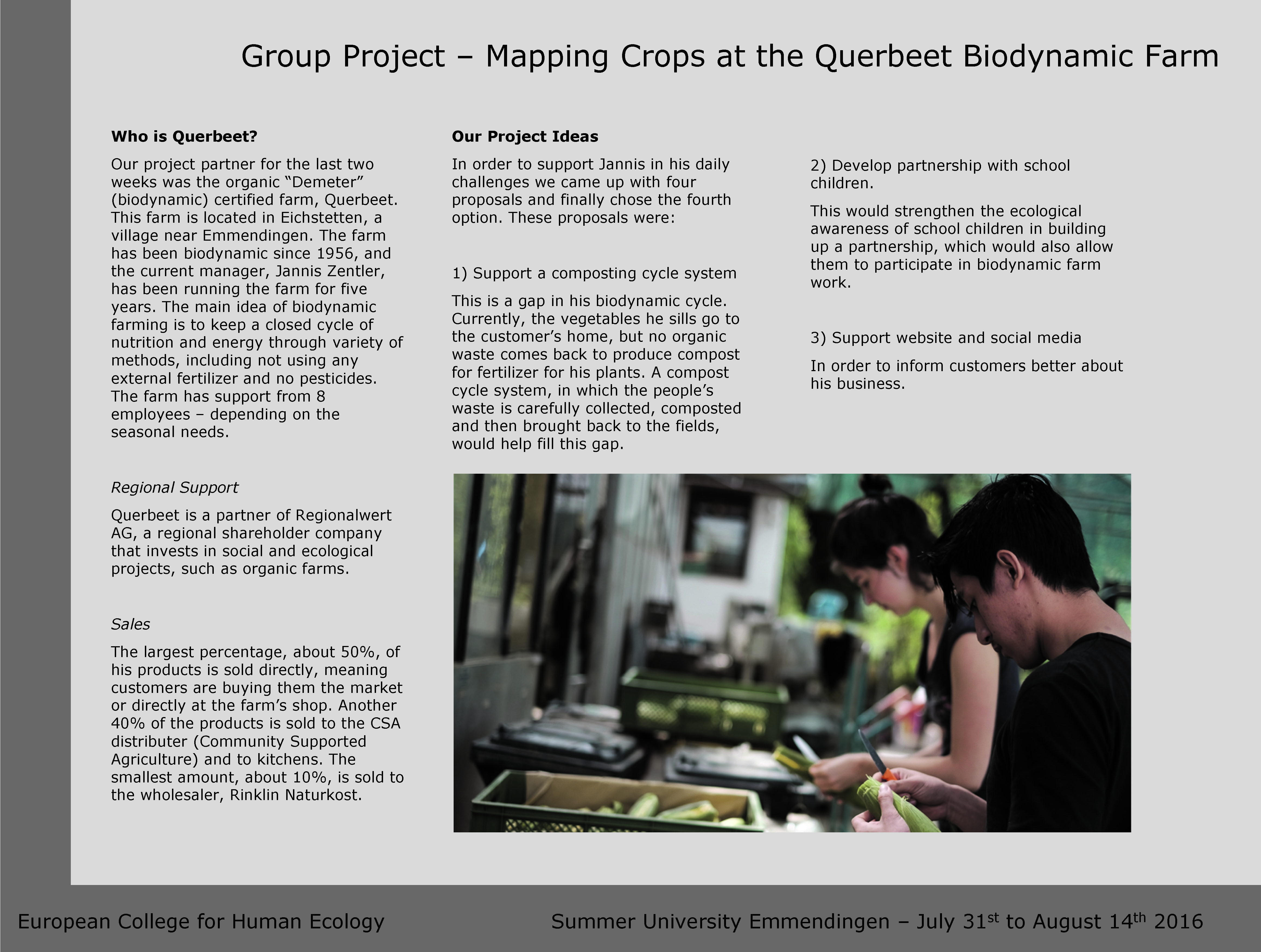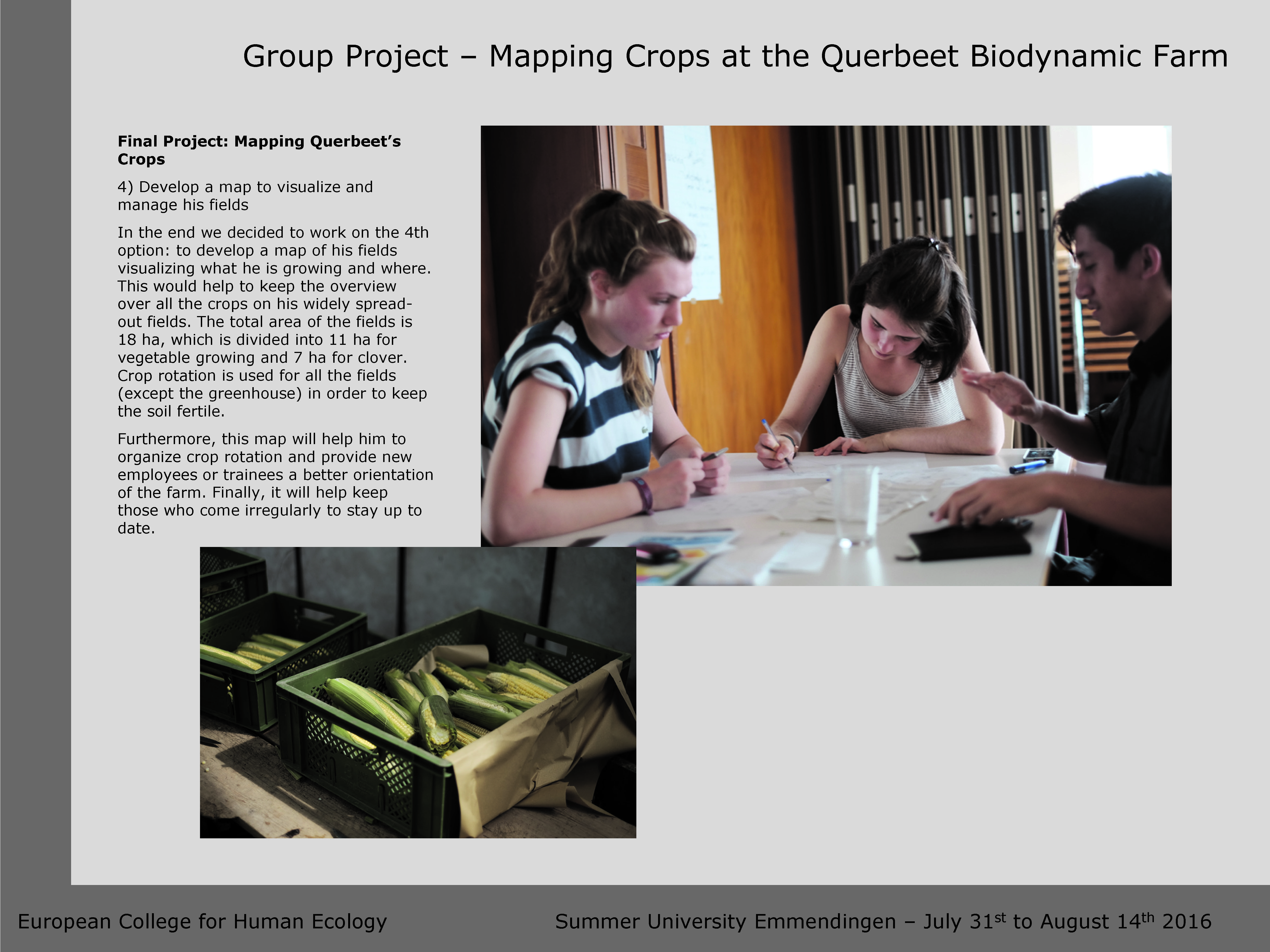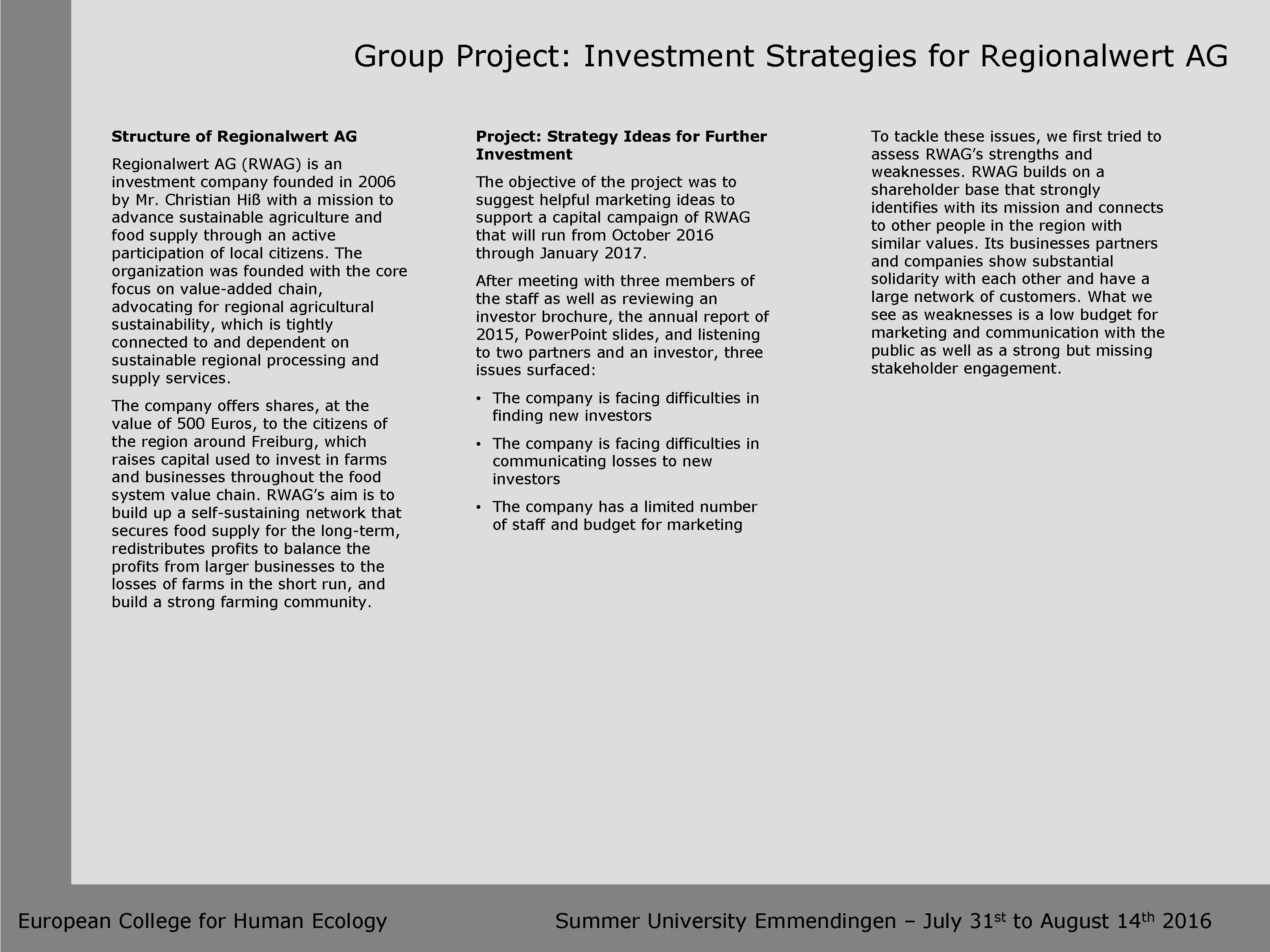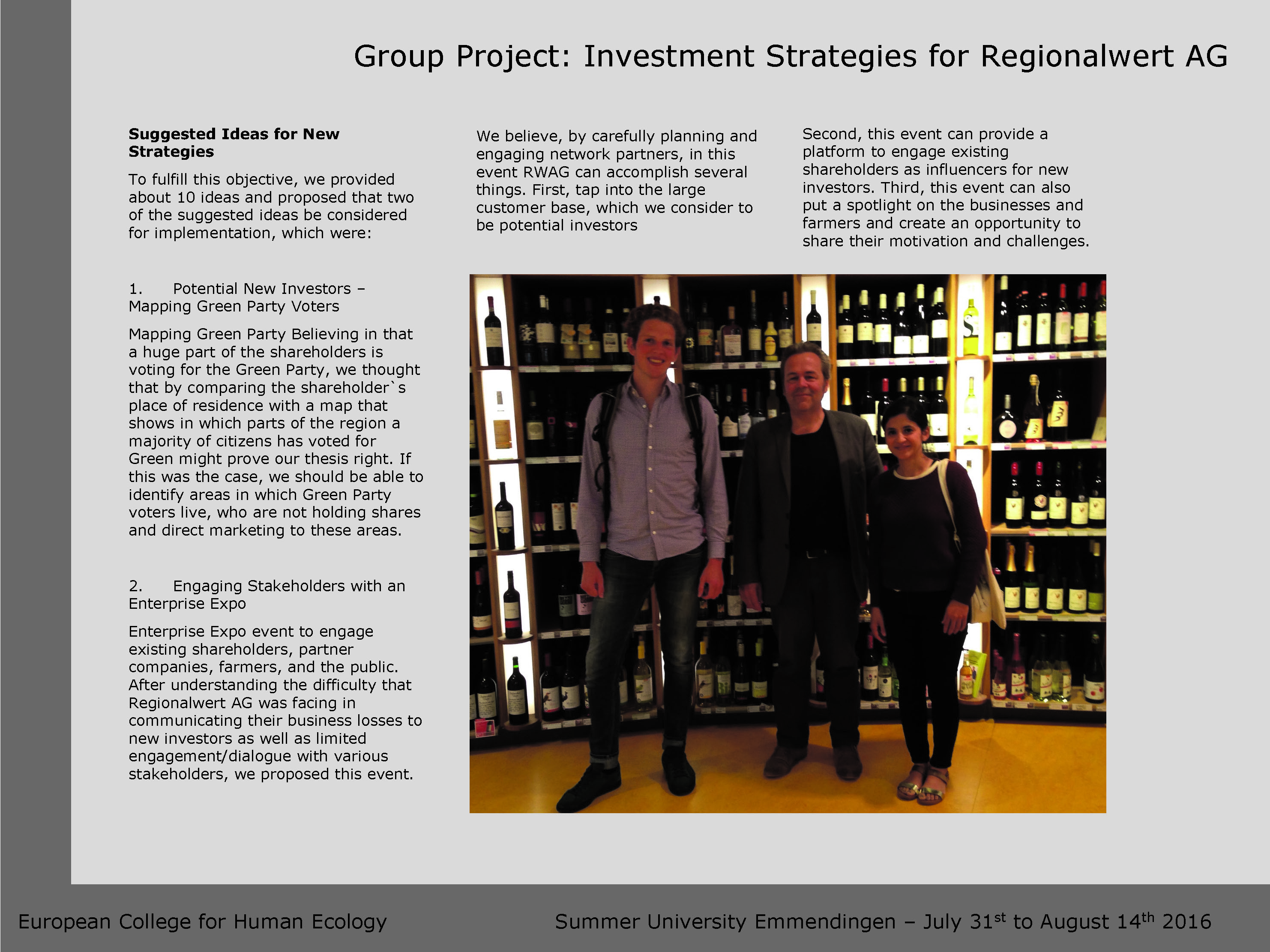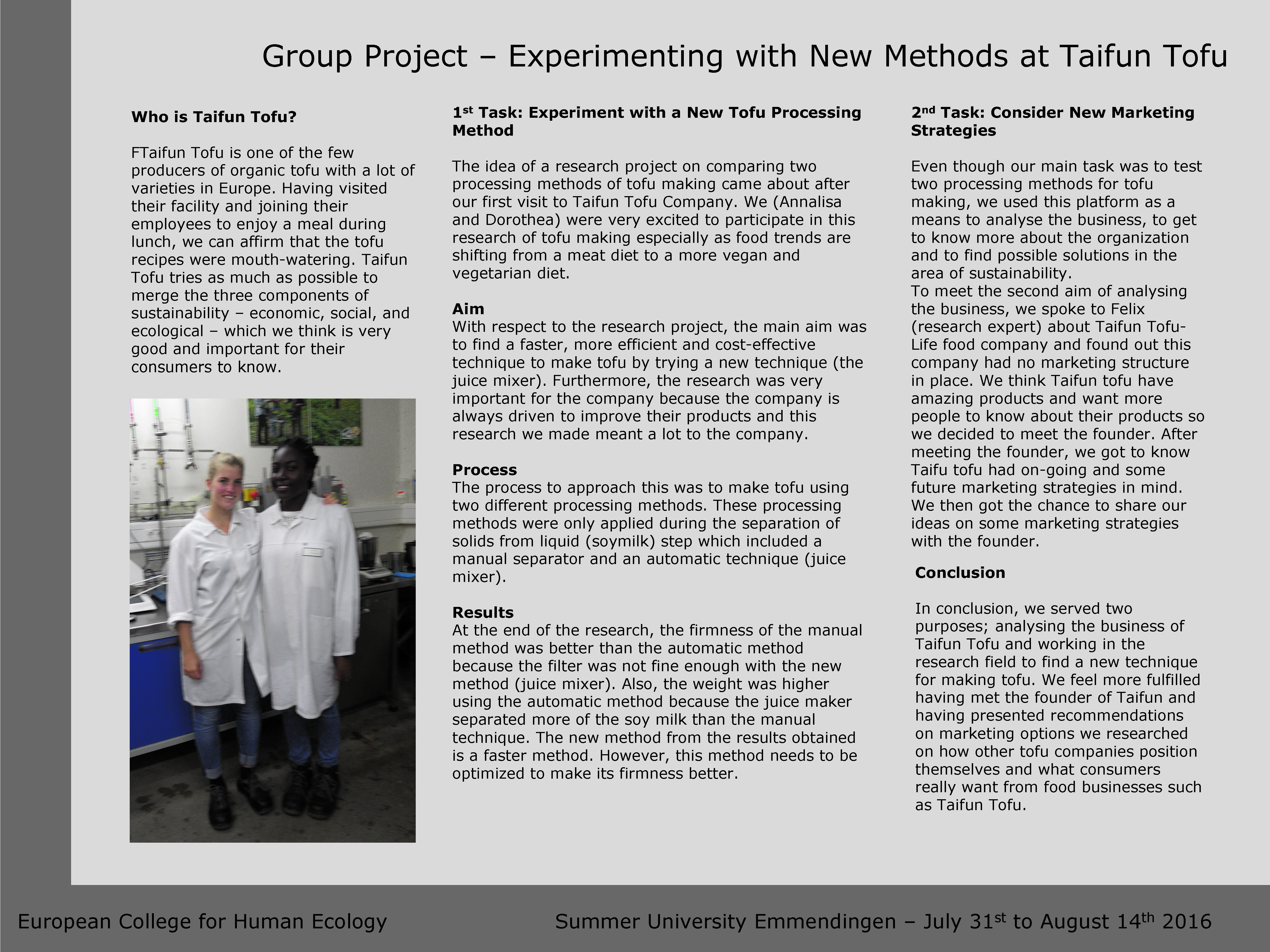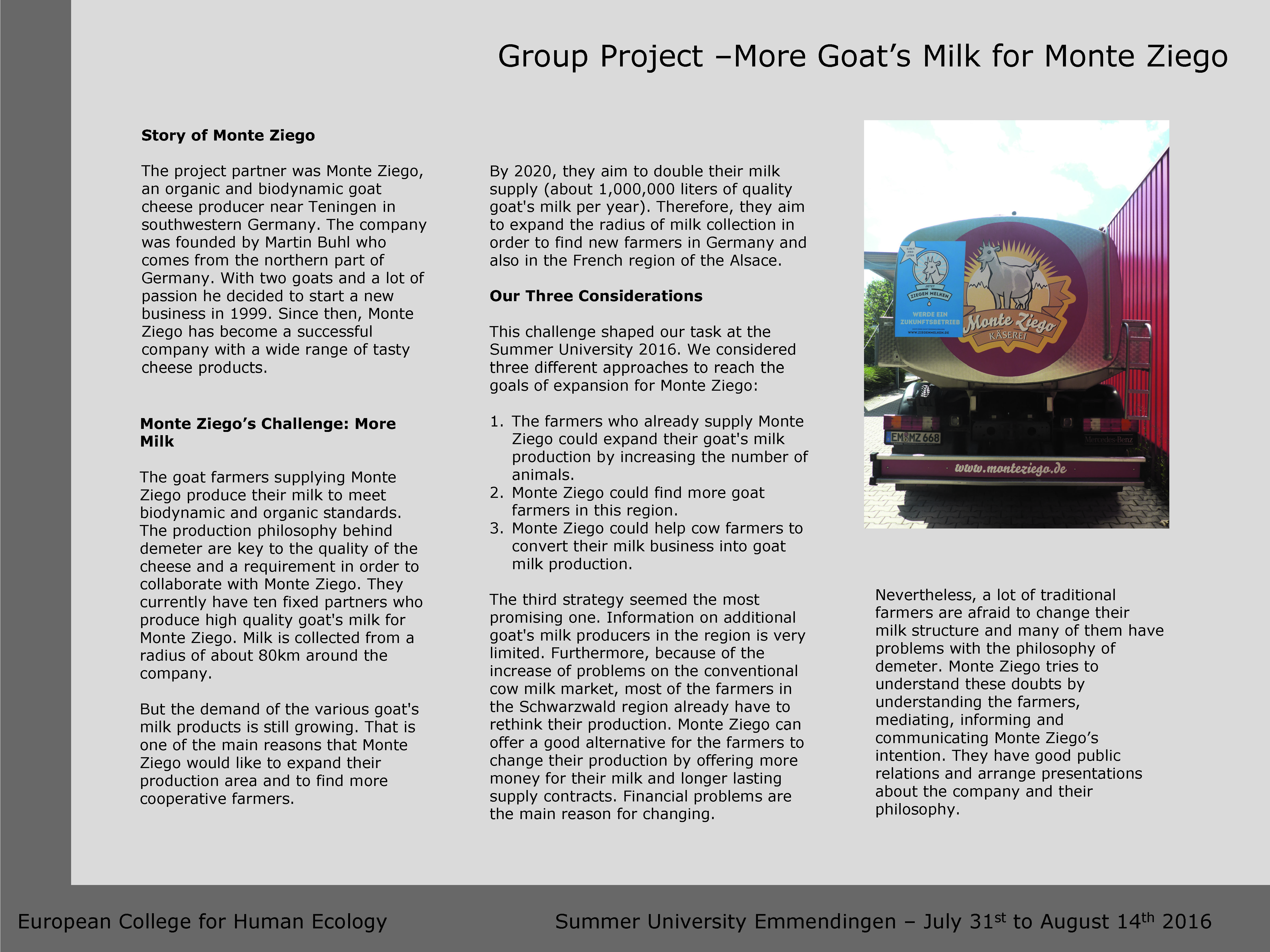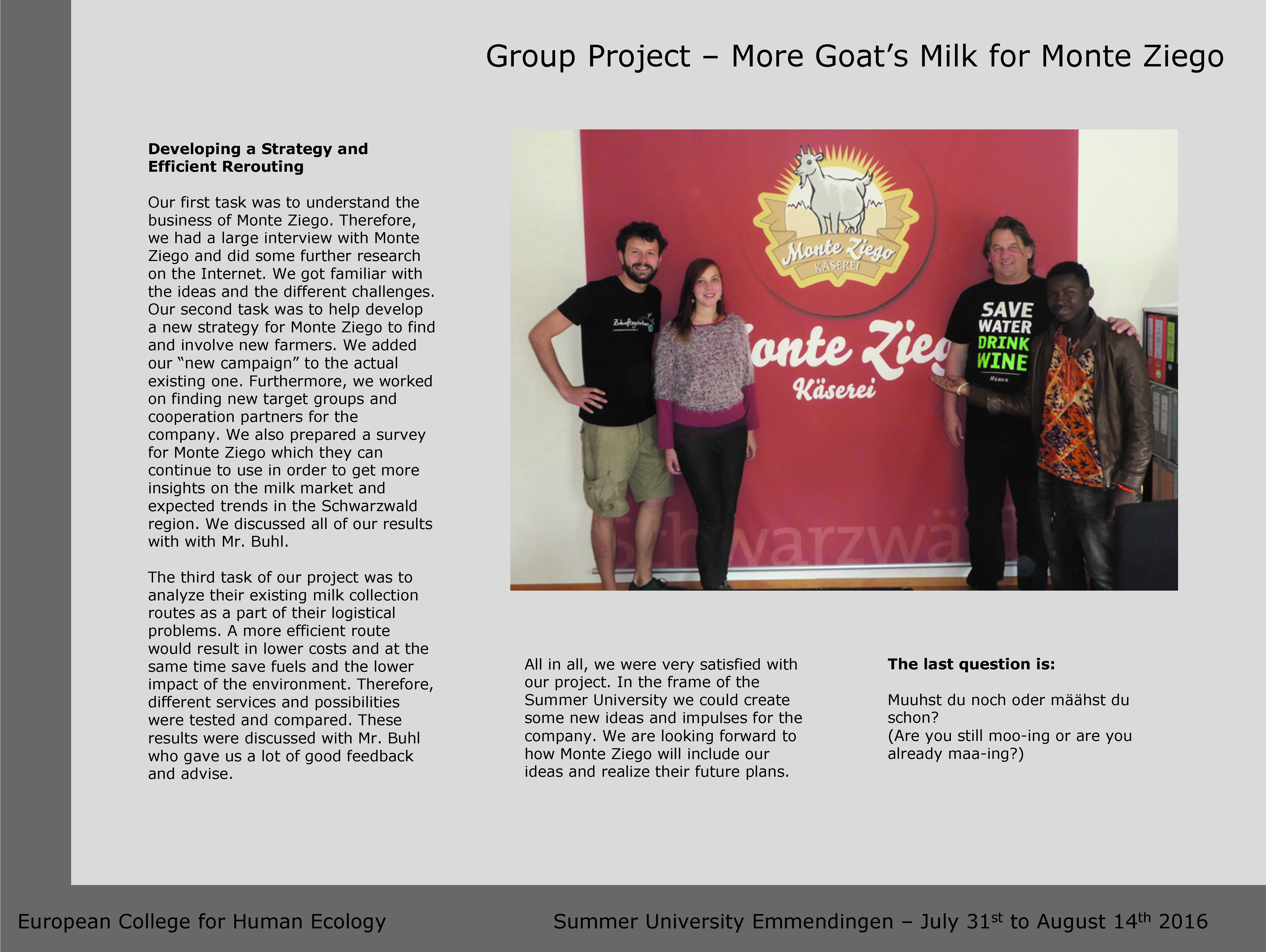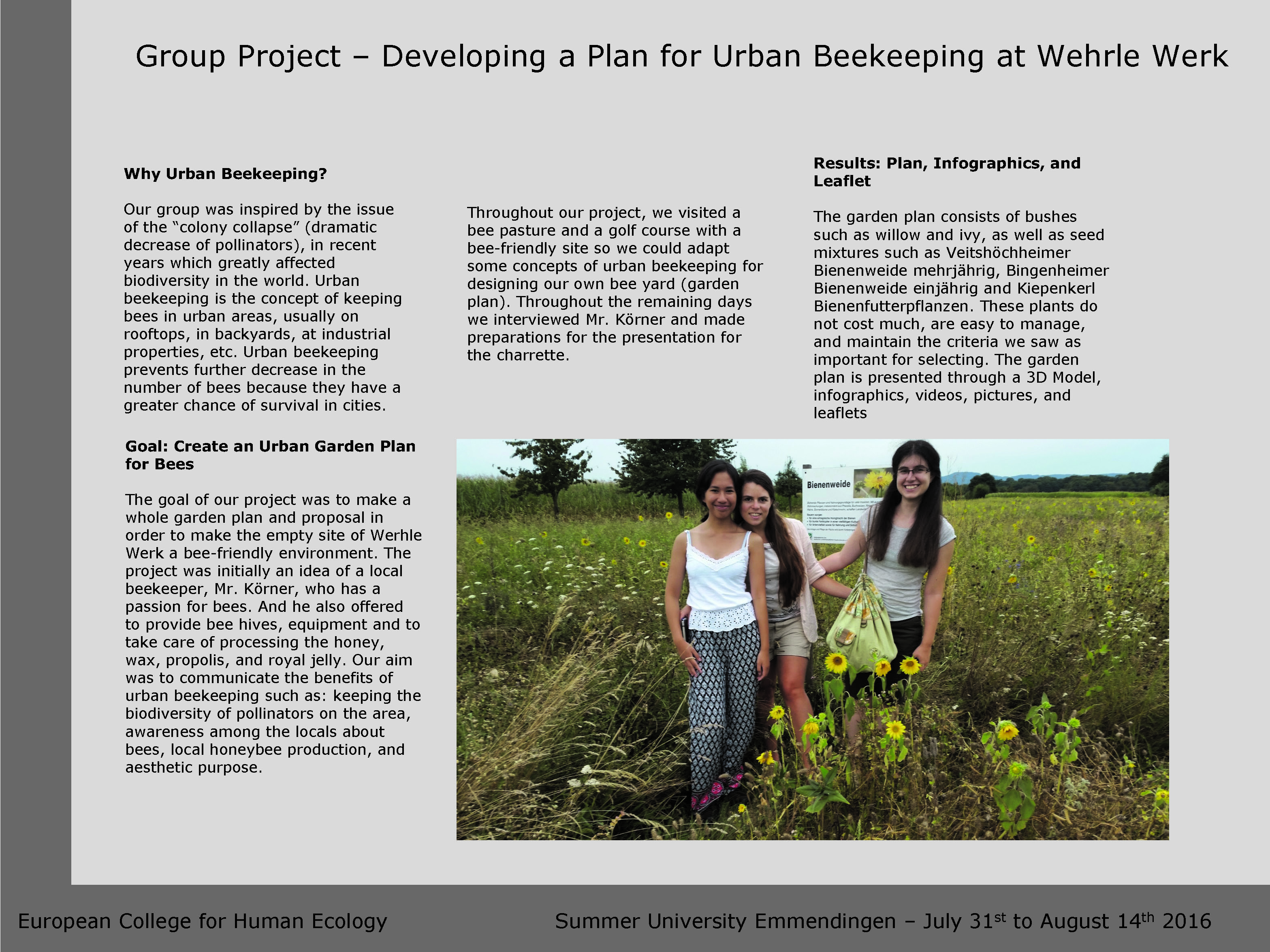 Final Exibition
At the Wehrle Werk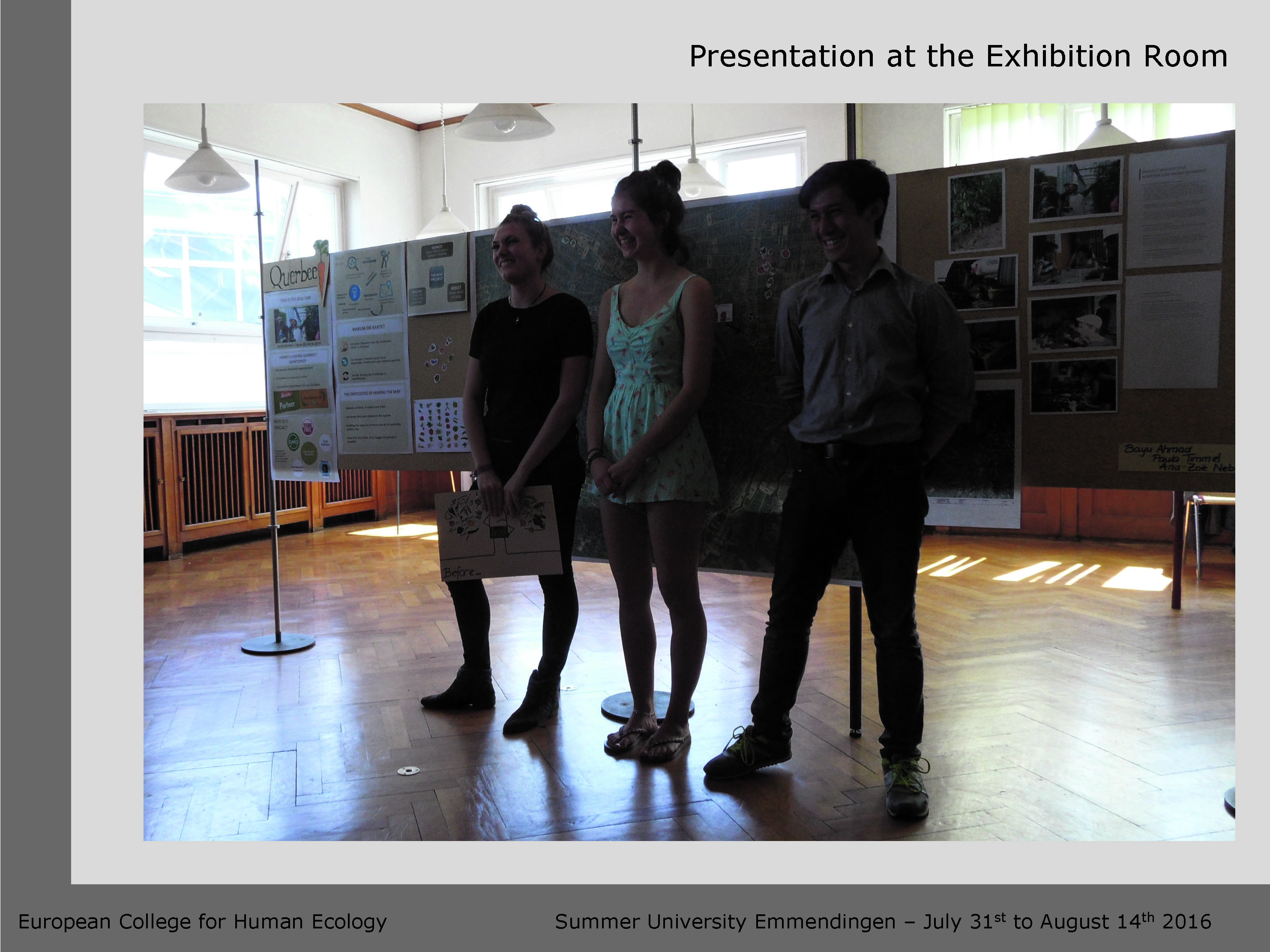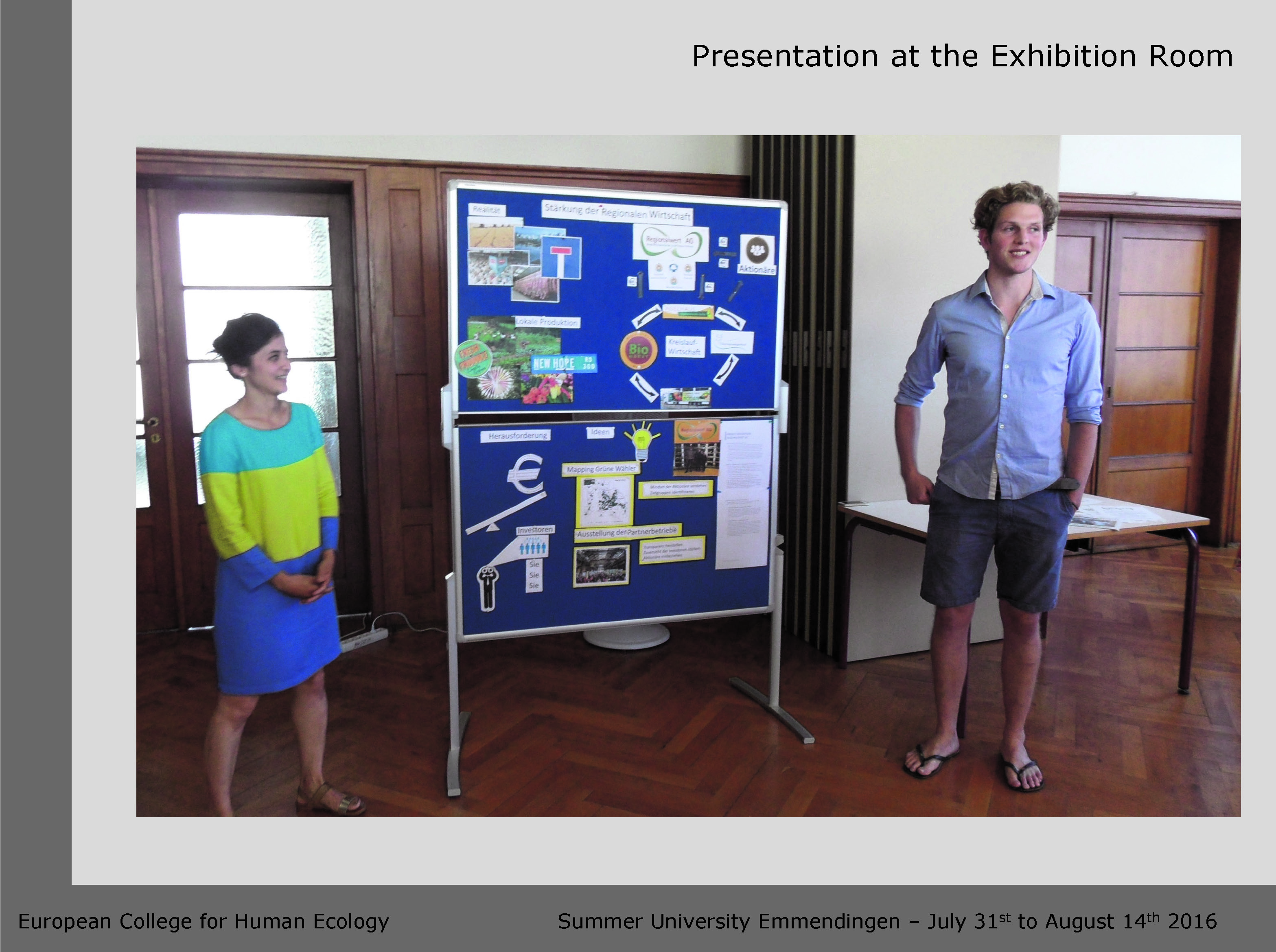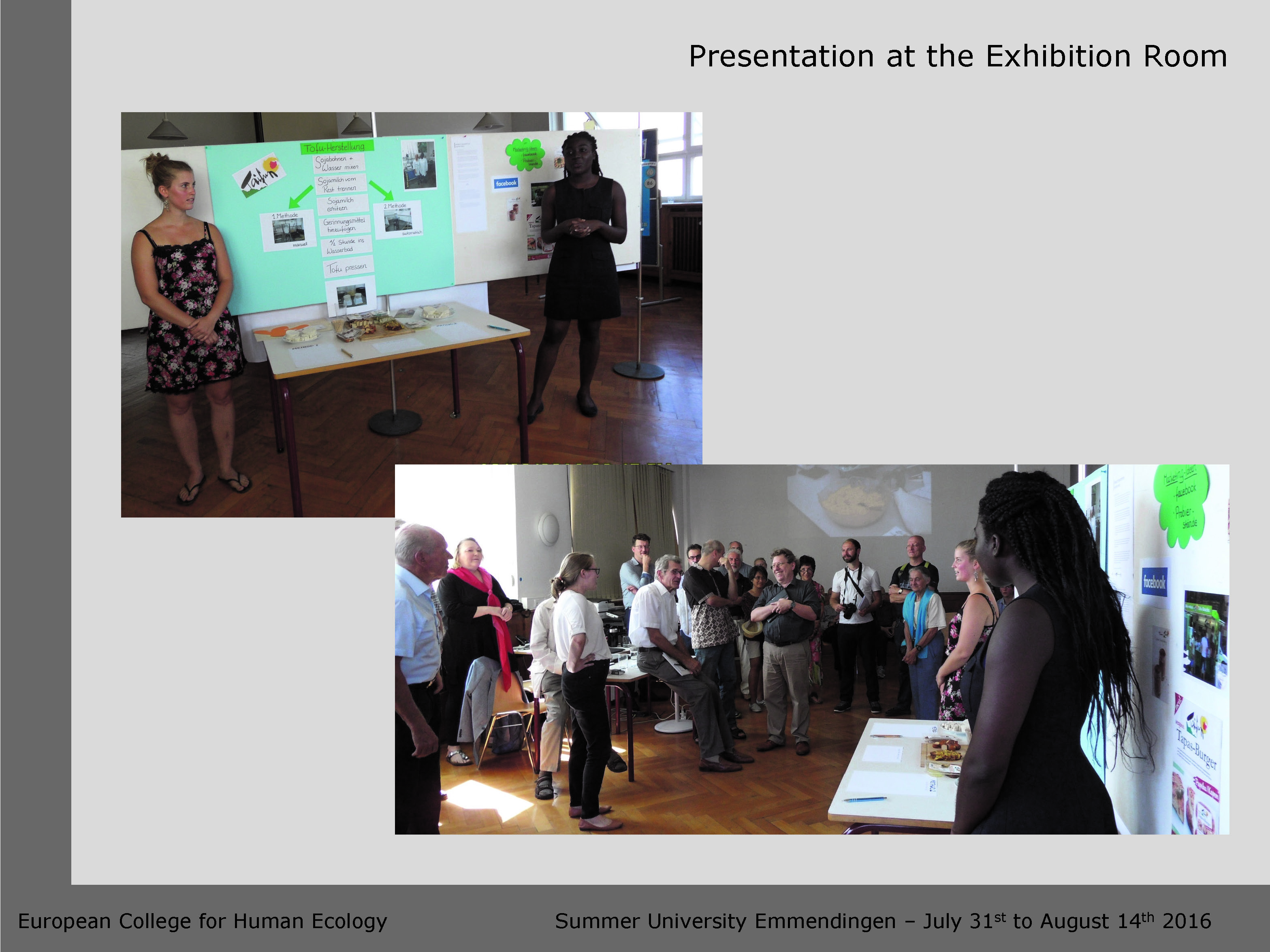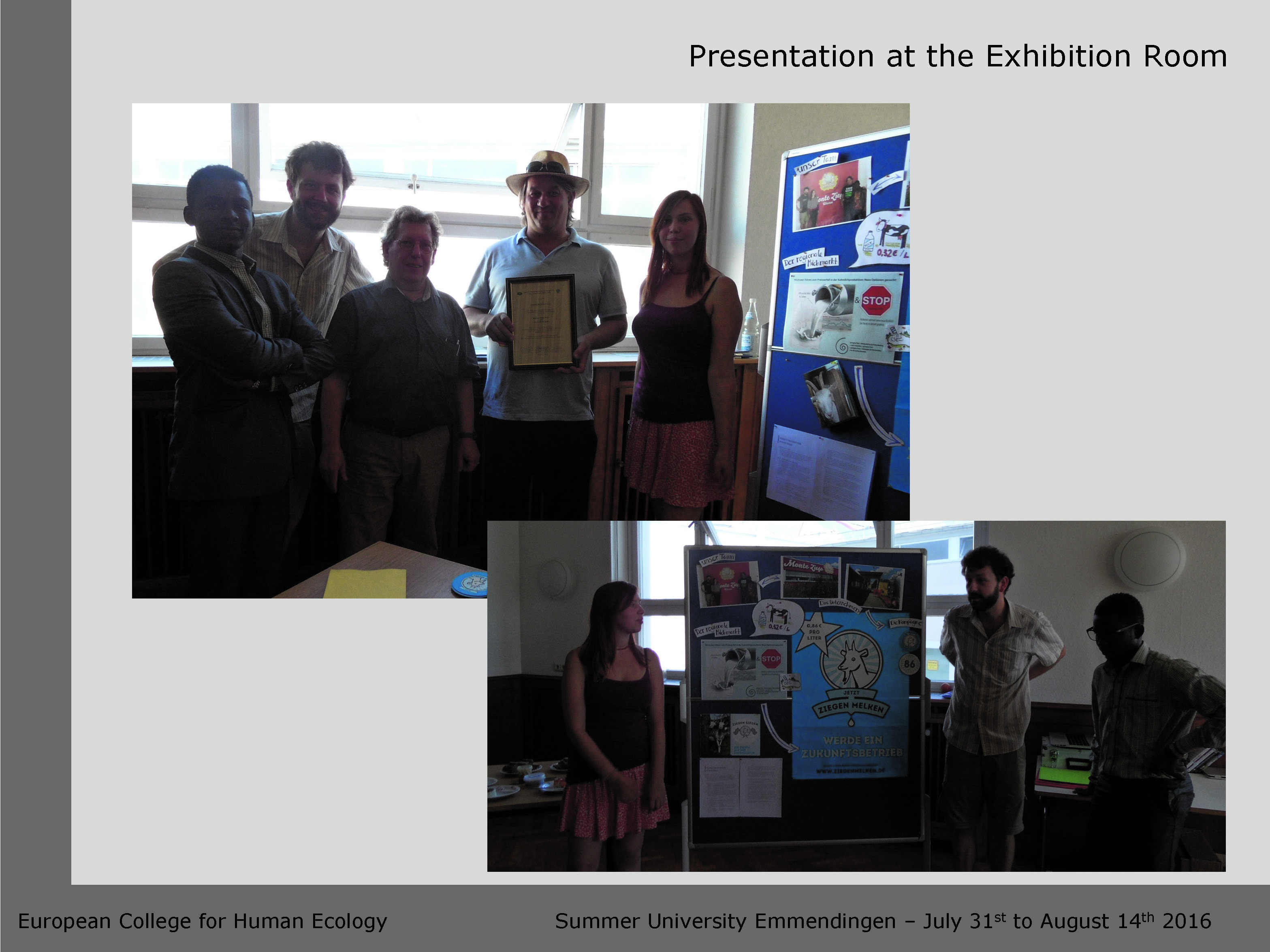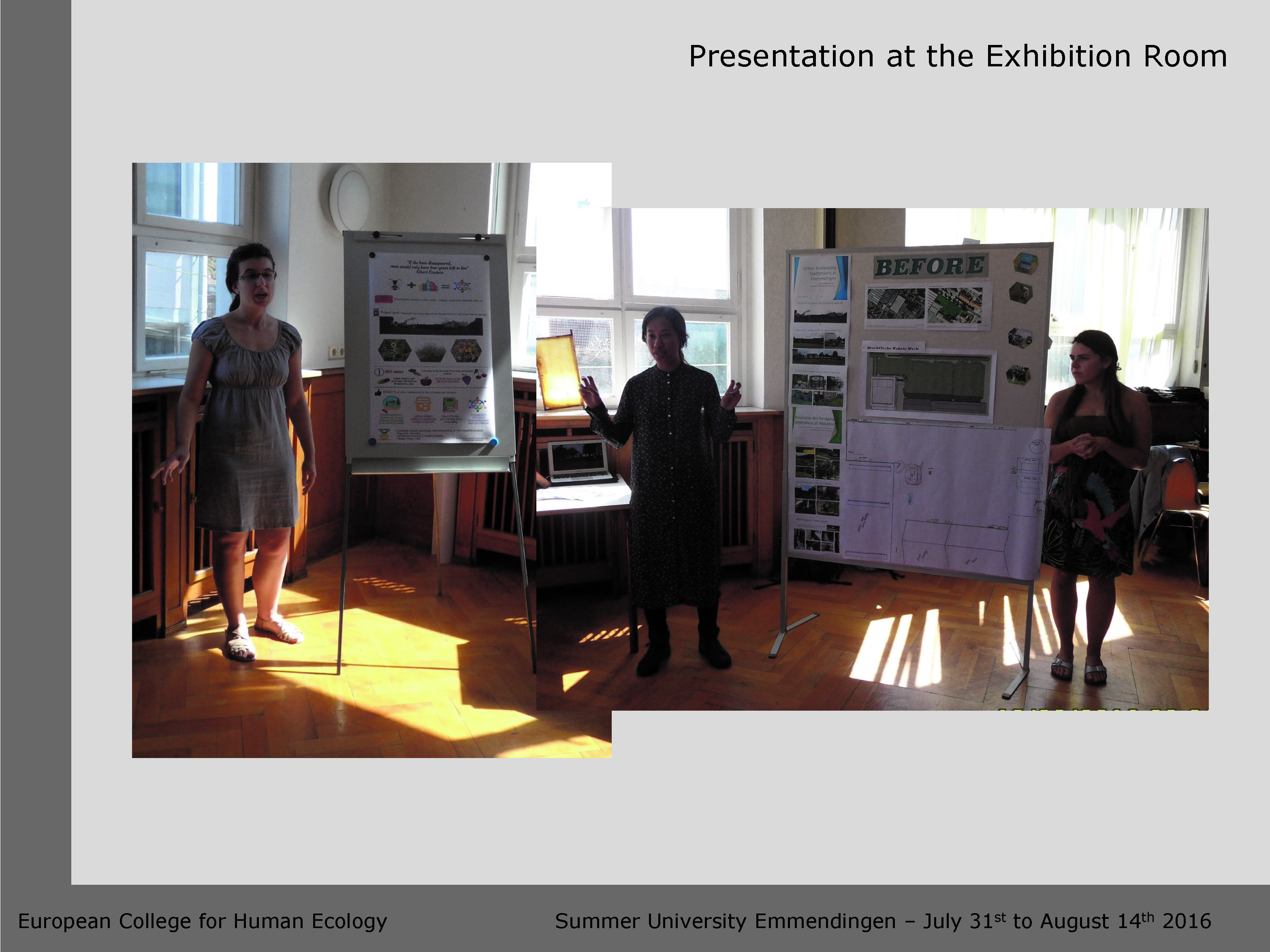 Team, Participants, Partners & Sponsors